"Where the dream begins ...
where the foundation is laid."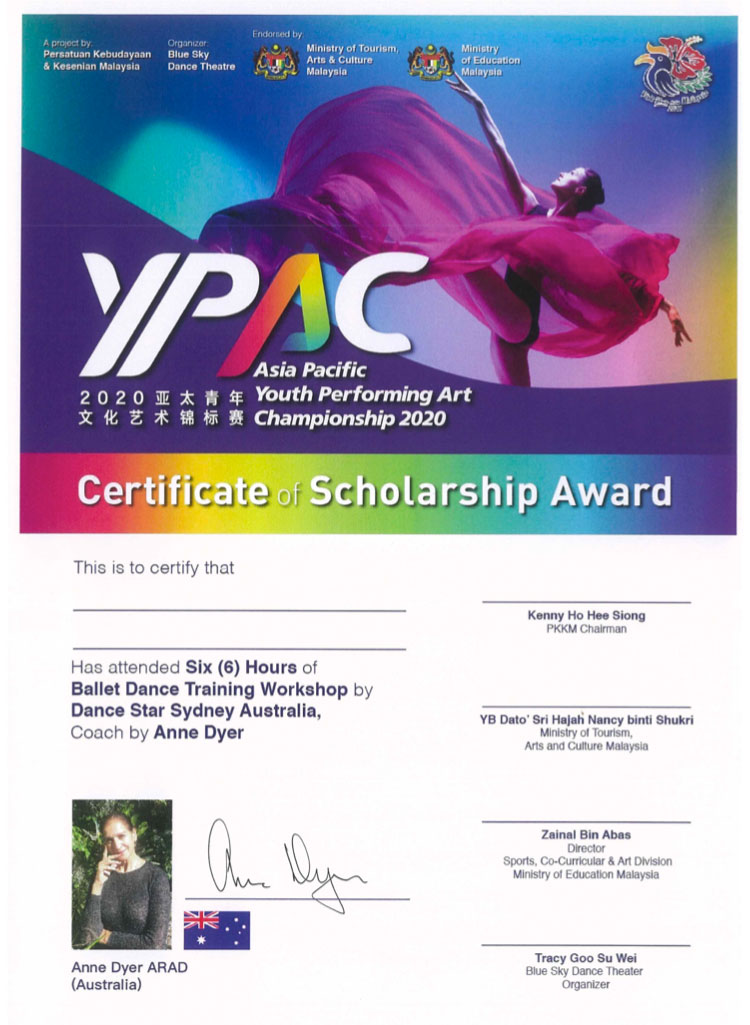 Anne Dyer ARAD is an international dance teacher, musician, artist, and founder of Dance Star Studio. With over 58 years of dance experience, 37 years of experience teaching dance, and a performance career that spans over 25 years and internationally (London, Belgium, France, Australia)—she brings an irreplaceable depth and acumen to all her students, and an inexhaustible love for learning and life.
Anne's dance roots stem from the Royal Academy of Dance (RAD) Syllabi (Solo Seal), and London Dance Center (now called Pineapple Studios). Some noteworthy milestones of Anne's career include:
1971 -1973: Ballet De Wallonie, Charleroi, Belgium.
1973- 1979: Opera de Lille, Lille France.
1979-1981: Opera de Nice, France.
1981 -1990: Opens the Ballet Workshop Dance School.
1991-1996: Ballet Mistress at National Aboriginal and Islander Skills Development Association (NAISDA).
2010: RAD (Royal Academy of Dance) Mentor to Teachers-in-Training.
2017 - International adjudicator in ASIA, Phillipines and Malaysia.
Anne was raised with a world view that involved learning and embracing cultural differences, focusing on what brings people together rather than what separates us. Today, her passion for travel and broadening her knowledge continues.